F1 and watches update!
Information are current as of Monaco GP 2013
Since our last post on the relationship between F1 and watches, quite a bit have changed. So just to offer an update, here are where things stand. So, if it's not mentioned here it'll be business as usual as per our
previous post
.
The most obvious and noticed change for 2013 is Rolex taking over the Formula 1 official timing partner role from Hublot. Hublot of course stays on as partners to Ferrari.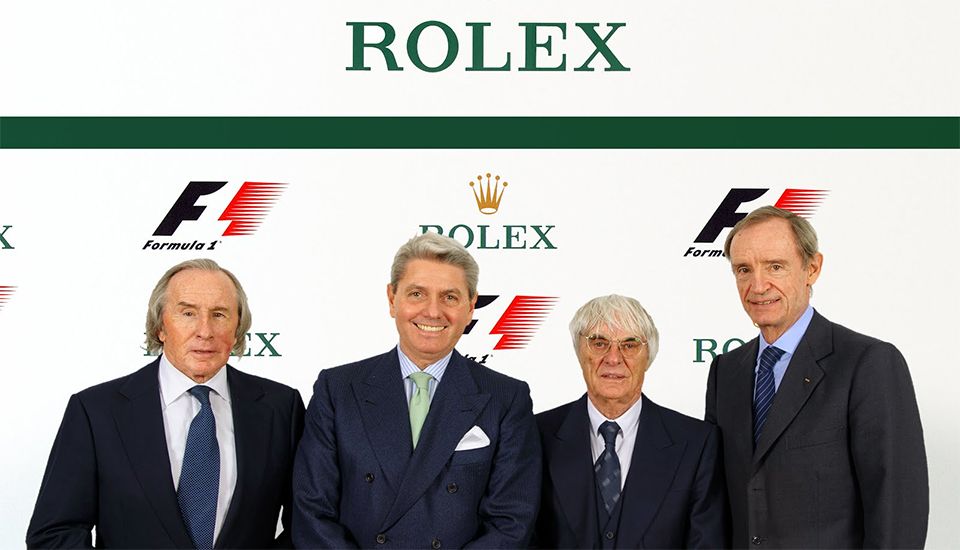 After being dropped or dropping TW Steel, Lotus has now picked up Richard Mille (quite an upgrade, in fact) from the Spanish GP onwards. Richard Mille already provides watches for Massa and the president of the FIA - Jean Todt. So, it's only natural that they also stick their name on the nose of a racing team. However, this deal doesn't seem to extend to drivers as Romain Grojean still wears a TAG Heuer, and Kimi seems to remain watch-less for now...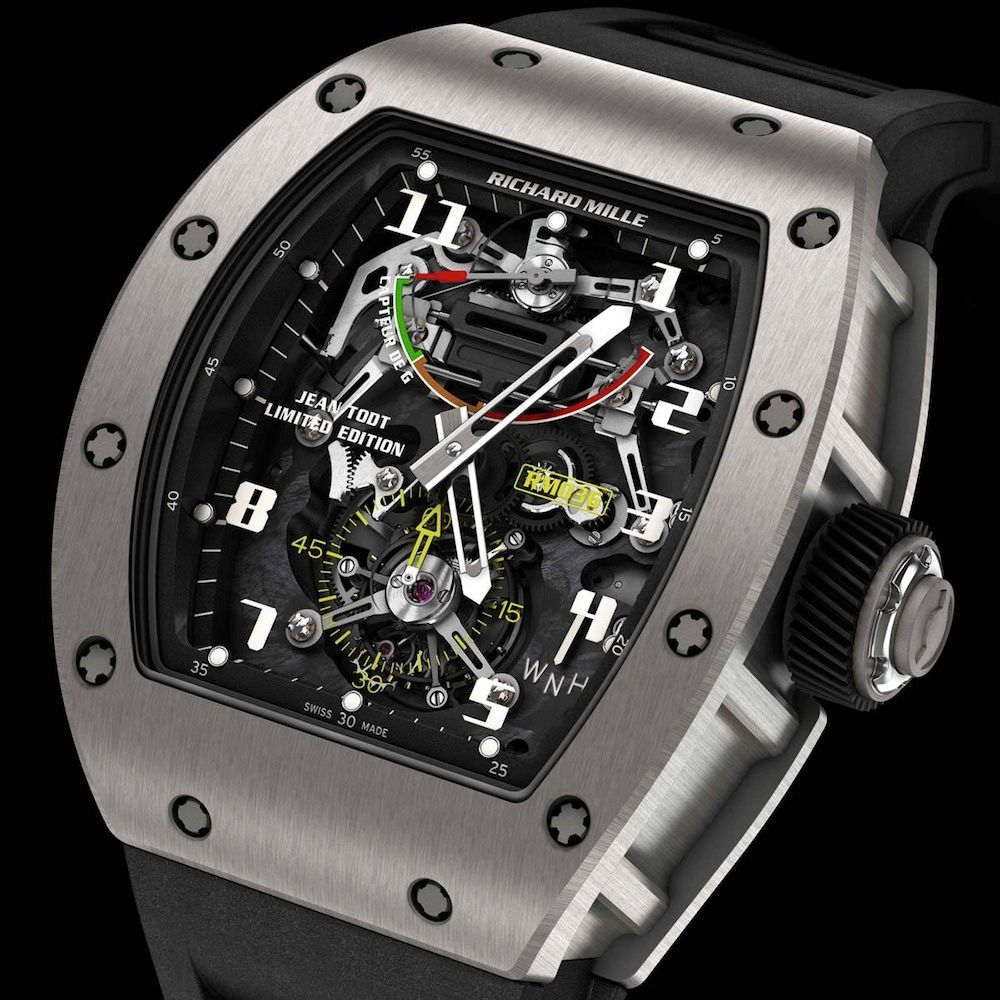 Richard Mille's Jean Todt Limited Edition
TW Steel had jumped ship over to Force India at the beginning of the year. So it's the first time that Force India has an official watch partner. Perhaps our post had something to do with it??
However, an interesting thought had occurred. TW Steel picked up Lotus (back when it was Renault) right after the spygate scandal and they've now become a force to be reckoned with. Force India is now doing quite well with TW Steel stickers on the car. Perhaps these boys are some sort of a good luck charm to the team? Maybe Caterham should consider getting TW Steel on side?
The IWC and Mecedes GP partnership was mentioned before as IWC launched a complete range of Ingenieur watches at SIHH 2013. But rather than being a watch partner, they're actually an "engineering" partner. However, starting from the Monaco Gran Prix, both drivers Nico Rosberg and Lewis Hamilton will become "Friends of the Brand". This is quite the step up for both pilots, Nico from Thomas Sabo and Lewis from TAG Heuer. They were both given the Big Pilot's Watch to wear as they are both, err, pilots... Team pricipal Ross Brawn can be seen wearing one of the new Ingenieurs.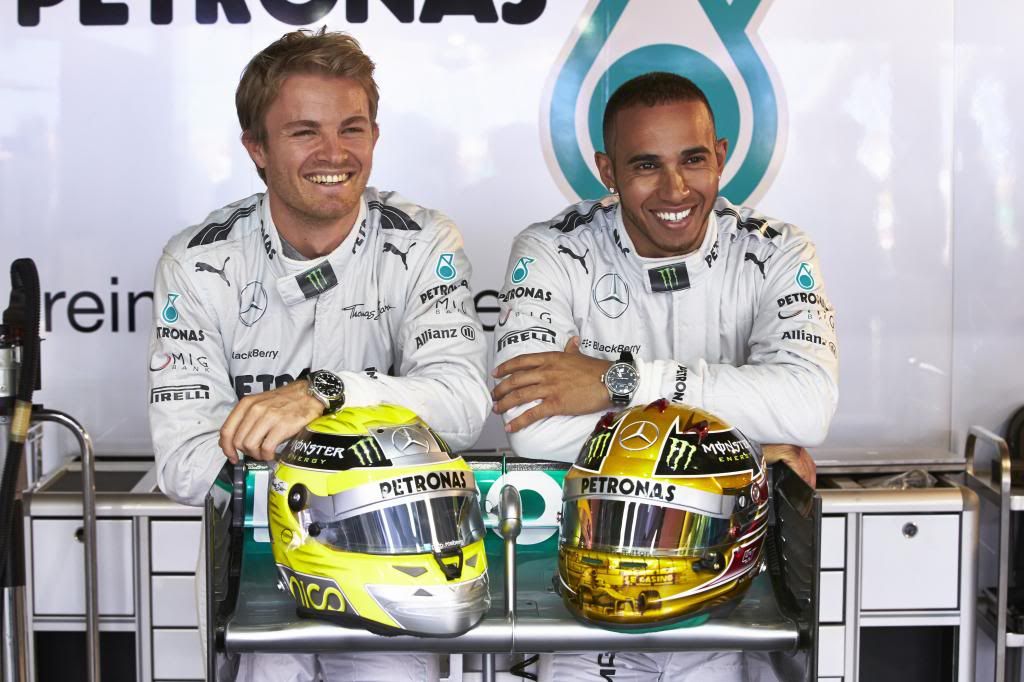 After losing Lewis to IWC, TAG Heuer picks up Sergio Perez as he partners Jenson Button at McLaren, and as we all know all McLaren drivers automatically becomes ambassadors for TAG Heuer.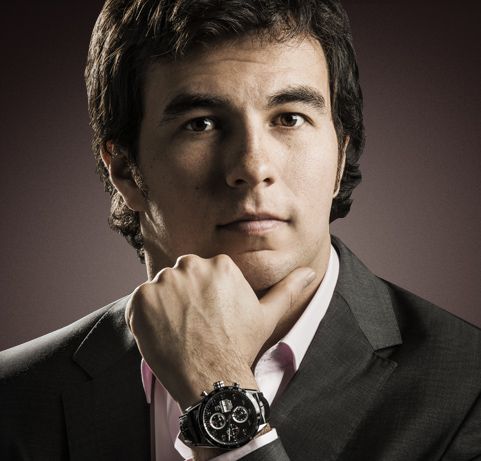 Caterham did partner with watch brand BRM from the beginning of 2012 (How I missed this I have no idea, and no one seemed to have picked it up!!) and I'm assuming this continues into 2013 as BRM website currently has the Caterham F1 limited edition watches on their website.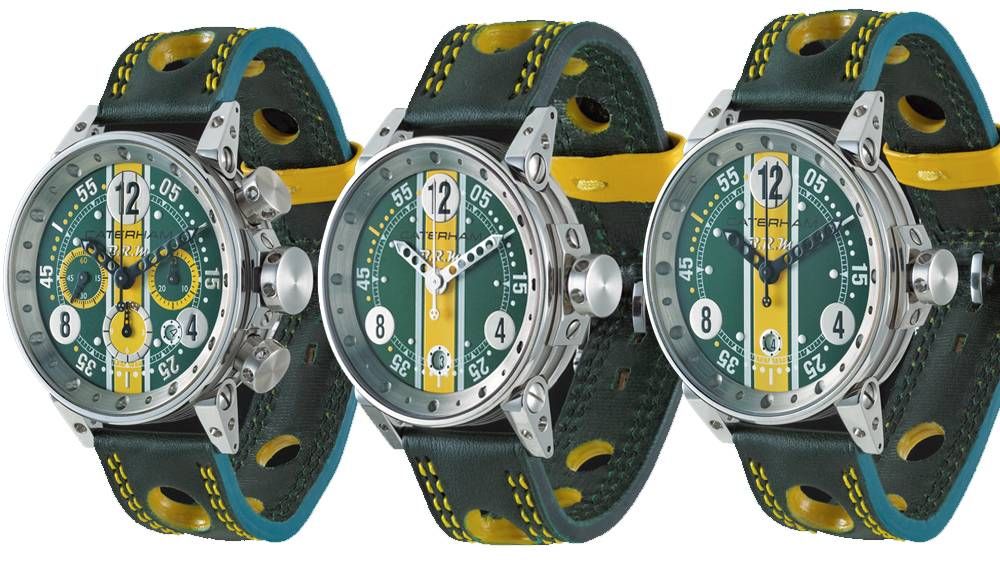 Torro Rosso drivers Daniel Ricciardo and Jean-Eric Verne still doesn't have any watch sponsorship...
Everything else remains the same for the time being.