This Cartier watch lot from the upcoming Antiquorum auction was brought to my attention courtesy of
@horologium
. It's an interesting lot seeing as you get a whole brief case of nice vintage Cartiers in one hit, most of which will most like need to be sent back to the service centre for a bit of TLC. The James Bond attache case is a nice touch.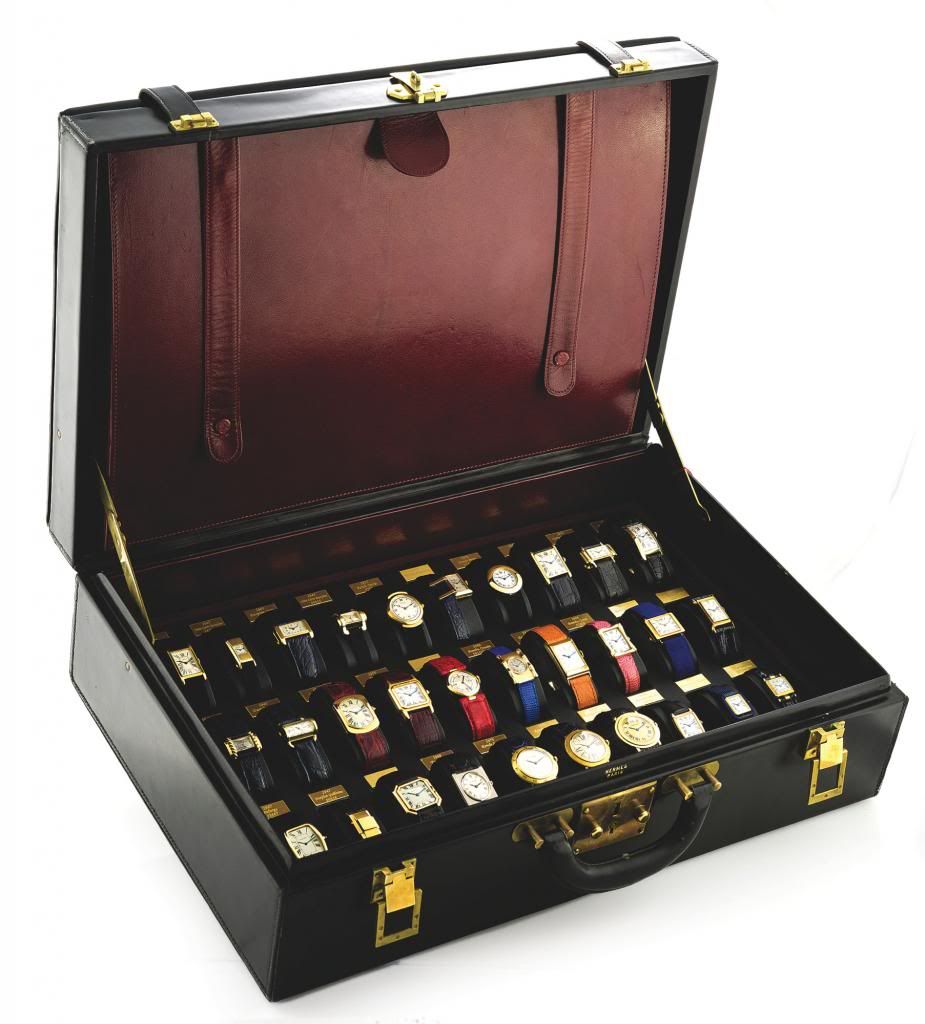 Image from Antiquorum- Click on image to expand. The duoplan ones would be the rectangular shaped watches
What really caught my attention was the barely legible text engraved on the plate above each watch to identify it. I managed to make out the word "Duoplan" which struck a chord... what chord???
Well, back in the early 20s, Jaeger-LeCoultre came up with a radical method to shrink the watch movement in a quest to make everything smaller. They came up with the idea of putting the movement on 2 levels, so it's shaped like a brick, but by doing so shrinking the overall size and a brick shaped movement lent itself quite well to bracelet like jewellery watches. The name is literally that- Duoplan.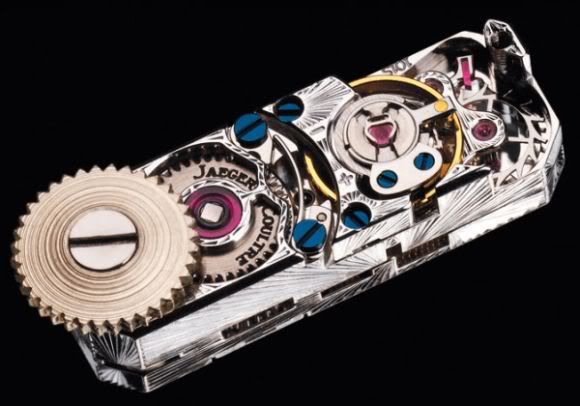 The Duoplan quickly evolved into the smallest mechanical movement ever made- the Calibre 101. One of the most famous watches made with this watch was the one worn by Queen Elizabeth II during her coronation back in 1953. The Calibre 101 consists of 98 parts, measuring 4.85mm by 14mm and weighs a massive 1 gram(!)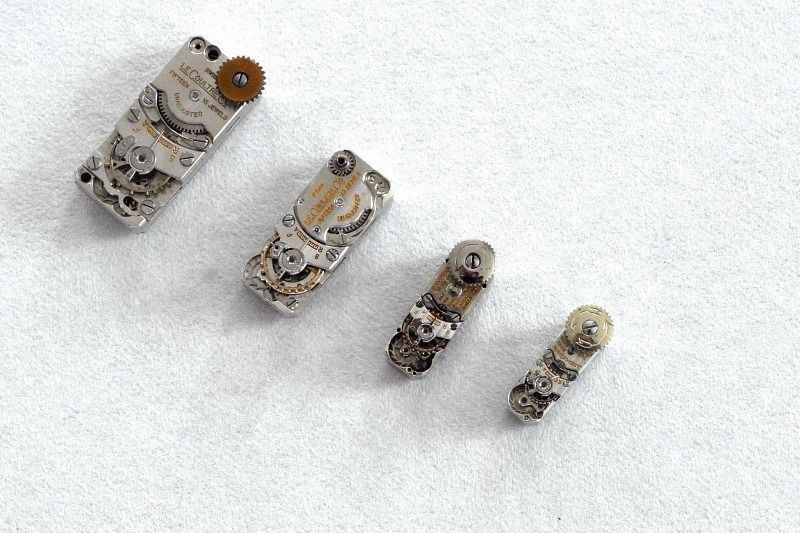 Watches with calibre 101 are still being produced today by Jaeger-LeCoultre, but the Duoplan is not. This might be quite the pick up if only for the Duoplan watches that aren't made by Jaeger-LeCoultre.
Calibre 101 fitted into a Reverso case
The
auction
is this Sunday, May 12th in Geneva, and the Cartier watches set is lot 340.