If you're after a skeleton watch, with a diametre of 43mm, powered by a 17 jewel, 18,000vph manual wind movement with a power reserve of around about 45 hours, well, you're in luck! At Baselworld 2013, you have 2 to choose from, depending on the thickness of your wallet. It's been a right royal pain to find pricing information this early on, so I am taking educated guesstimates on them.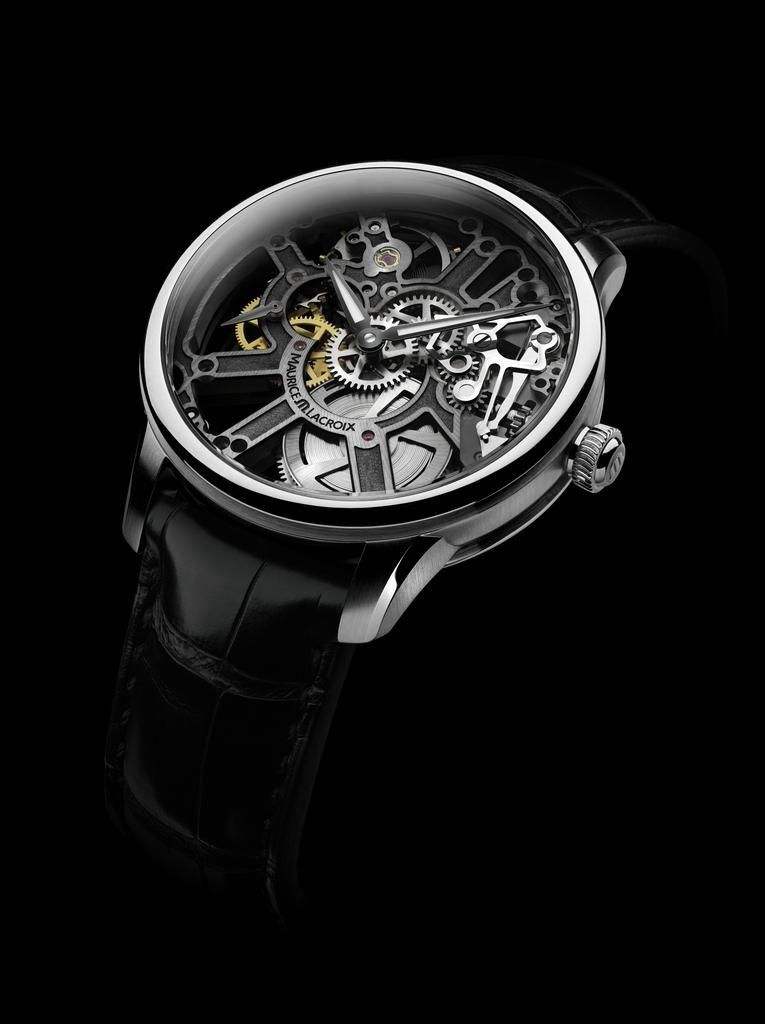 Maurice Lacroix
First up, we have an offering from Maurice Lacroix - The Masterpiece Squelette Manual Wind. This is based on the ETA6497 movement, but re-branded to caliber ML134. The skeletonisation is beautifully done, and featuring grand colimaçon (spiraled) decoration and sandblasting on the main bridge, in black or rose gold PVD execution. If the price for previous skeleton watches from ML are any indication, I'd hazard a guess and call this at around the $8000 mark.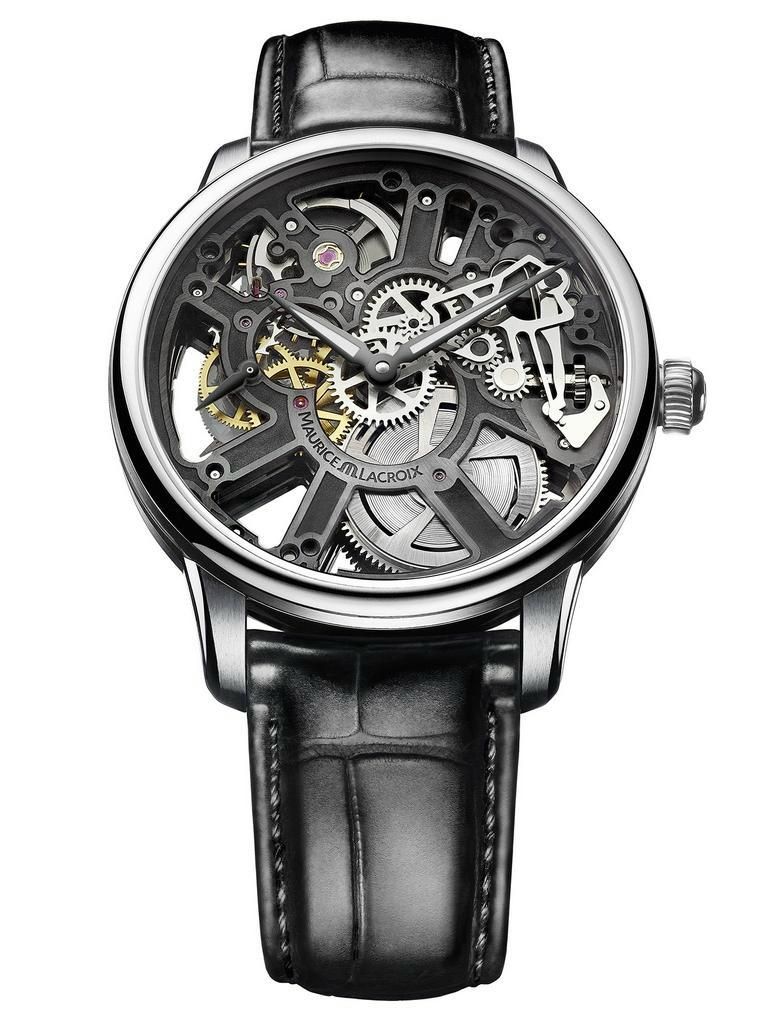 Maurice Lacroix
If that's too much to swallow, how about this offering from Tissot, The T-Complication Squelette? Obviously the finishing is not as nicely done as the ML, but the Tissot does have that industrial feel to it, and I'm sure that will appeal to some more than the fancier ML finishing. Exactly the same basic movement, so I guess some of that extra $$$ could be allocated to the finishing work done on the movement (Labour intensive = more $$$) I'm going to guesstimate the Tissot at around $2000. Not bad for one quarter the price of the ML. Not bad at all.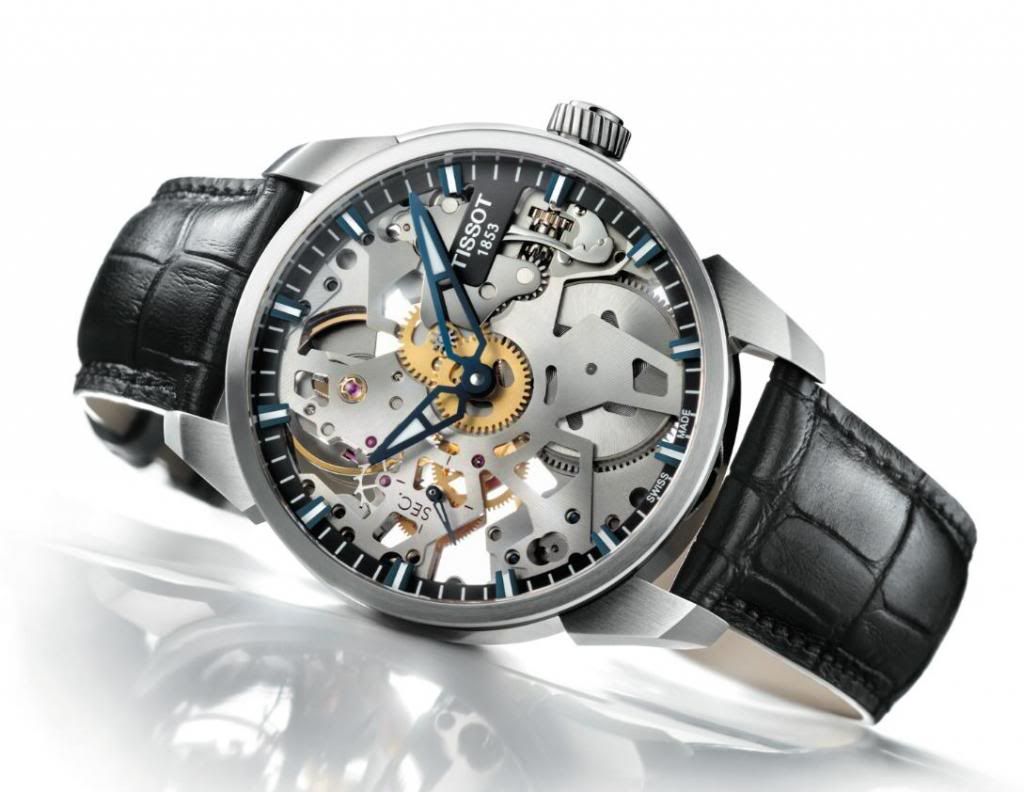 Tissot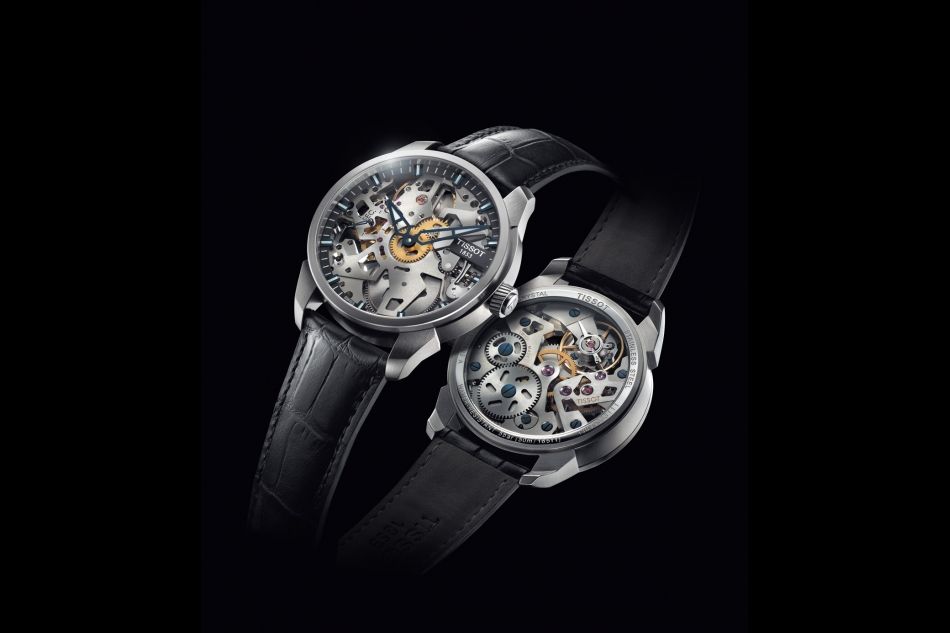 Tissot