If you loved the aesthetics of IWC's 2012 release Top Gun Miramar pilot's watch, but cannot stump up enough greens for this green machine? Fear not! Alpina has heard your cried and brought their own versions to the Danger Zone. It features a choice of subdued military colour scheme, for (I'm guessing) 2 less zeros in the price tag.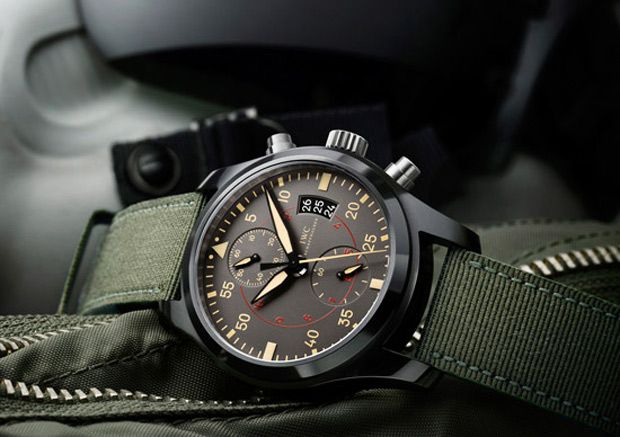 IWC Top Gun Miramar Chrono
Bear in mind that the Alpina range is quartz powered, but then again, when you're in a rush to feel the need for speed, who has time to wind their watch up before blasting past Mach 4? But just because it's quartz doesn't mean it's not a good watch. You still get high quality 44mm case in steel or PVD coated, AR coated sapphire crystal and a highly legible and balanced dial. Don't be such a movement snob. In life, we can at times do without the added complication. But if you must be a movement snob, There's always the Startimer automatic. You just have to go without the military styling. Or hope that Alpina makes one sometime down the track.