I've always had a thing for regulator style watches. Never managed to get one, mind you, but it remains high on the shopping list. (A very long list with constantly changing priorities...) Unfortunately the state of my current watch budget means I'll need to let this gem slide as well. Unless B&R makes one in steel? Pretty please? I mean sure, the steel version won't exude the same elegance as this pink gold version, but the lack of budget is really more of a personal issue than anything else...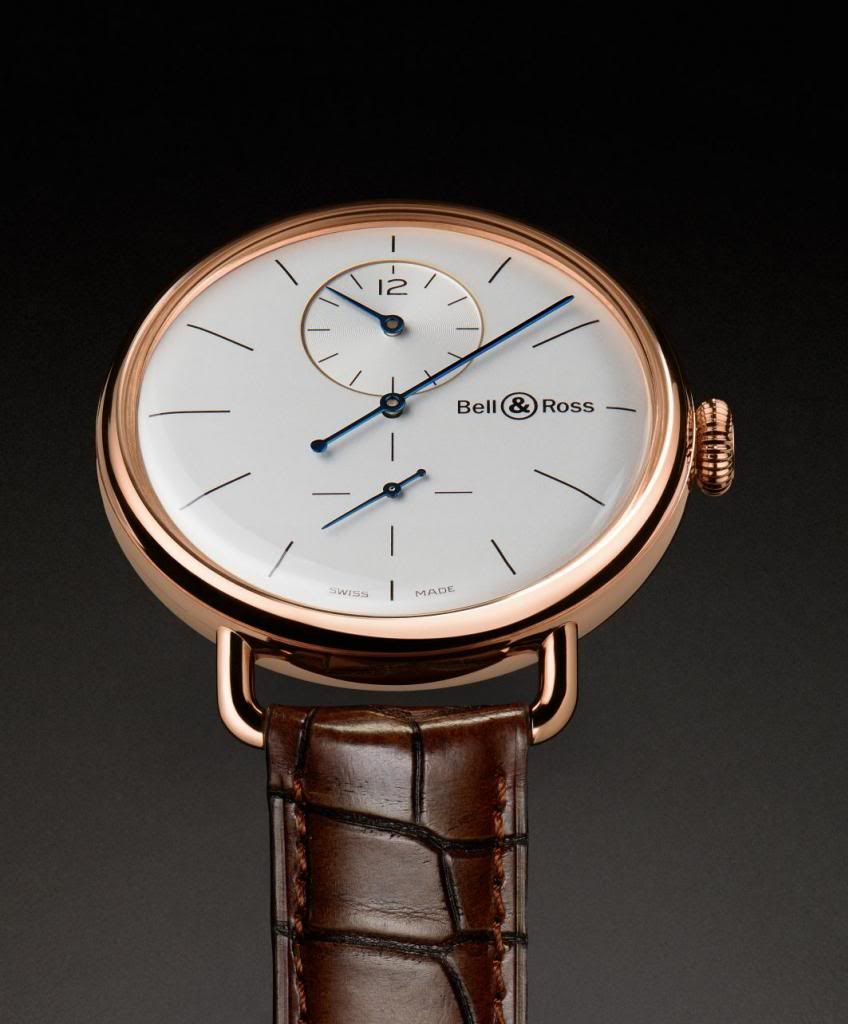 This a very classical looking watch, and even though B&R is probably best known at the moment for their flight instrument inspired watches, (that'll be the square cased ones) they also make some very elegant vintage style watches.
I'm loving the simplicity of the design. Round case, 'wire' lugs, and just simple black lines for indicies. I hate to say this but the placement of the brand at 3:00 kind of ruins the balance of the dial. I understand fully that the product needs to be branded, but I'm sure there's a way to do it subtly, and would also prefer if they also had a circle around the seconds display, just to make it even more symmetrical.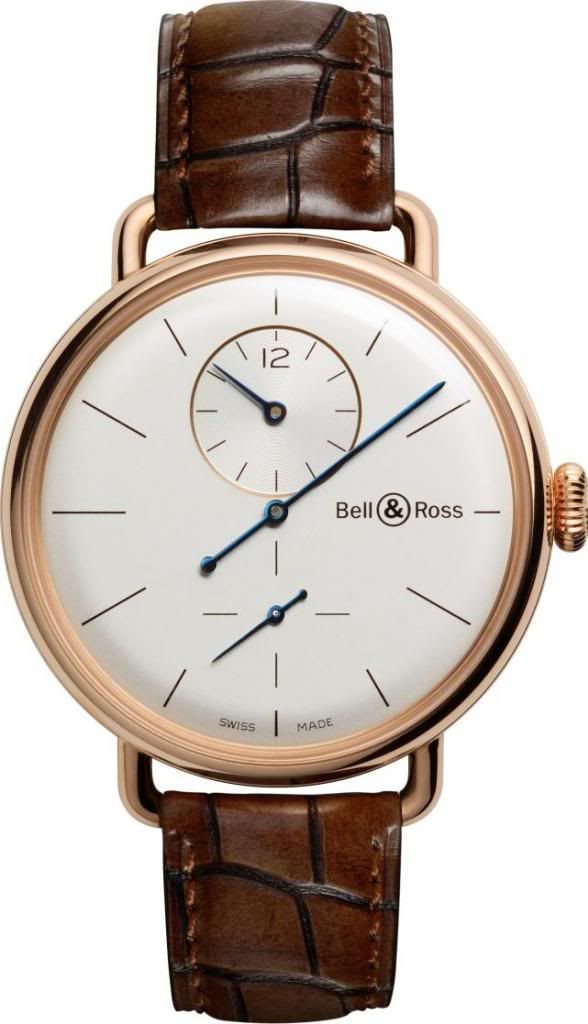 Those little gripes aside, it is still a great looking watch with beautifully blued hands and running an exclusive movement from Dubois-Depraz. At 42mm in diametre this might be erring on the side of "too big for dress watches" for dress watch purists, but I think the size is just right. Plus it's limited to only 99 pieces I'm sure they'll sell every single piece the make. So it might be a good idea to register your expression of interest with your favourite B&R AD ASAP...