Pagés of La-Chaux-de-Fonds
Before we start our coverage of SIHH2013, GTE has already begun, and although this is not really a watch (you can't tell the time with it) the basic idea is the same ie, the thing runs on a similar priciple to a watch movement.
Just have a look at this tortoise! How can you not love it!! Granted, it might be a very expensive "toy" for your kids, but it is so stunning and you can see the movement at work. This is a piece unique and there will be a series of piece unique featuring the tortoise.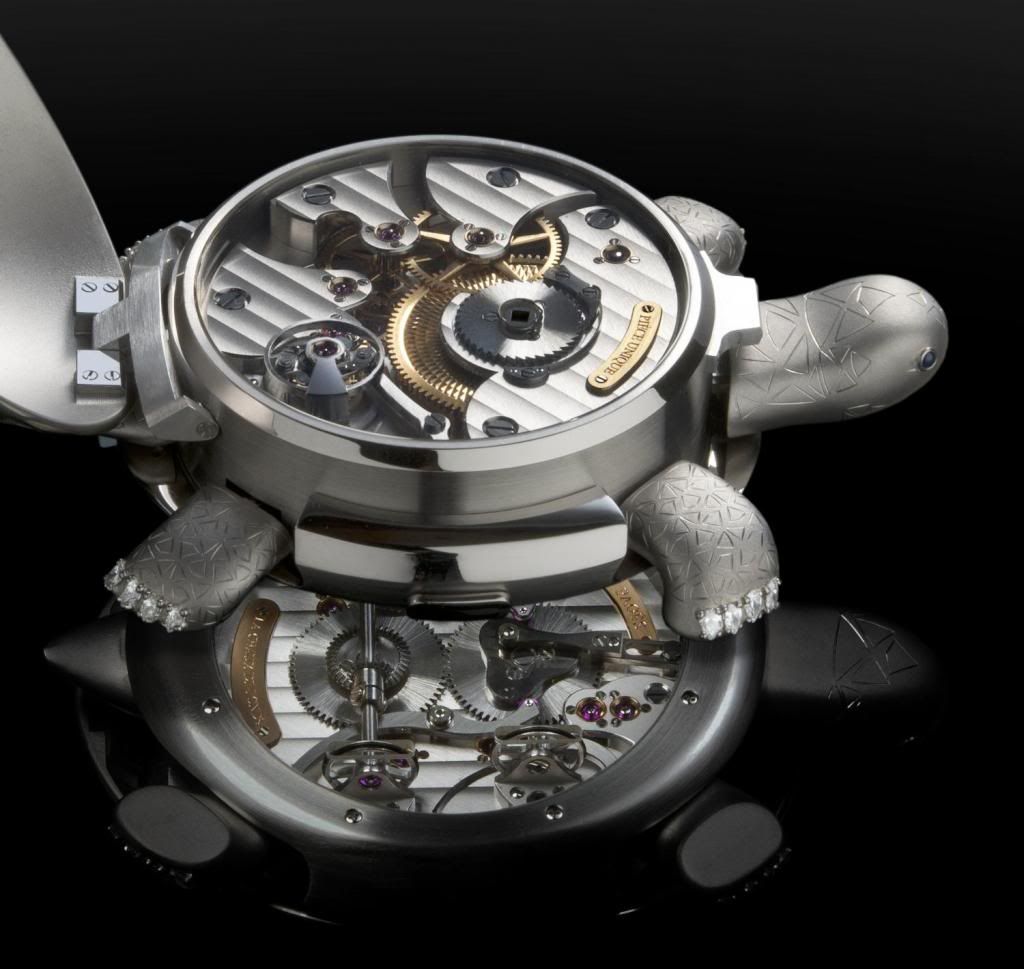 Love the fact that you can flip the 'lid' ie, shell, to see the workings of the movement. Or, of course, you can flip the tortoise onto its back and see it through the 'case back' but remember to flip him back- as you know, once a tortoise is on its back, they can't flip themselves over. Just like Bender*
*A futurama ref for those scratching their heads...