Who doesn't love limited editions? To be part of an exclusive little club, knowing that there are only x number of the item in the world. It is this desire that drives so many watch brands to continue releasing limited editions. However, the downside is that in order to keep production costs down on limited editions (even though customers are probably charged more due to the 'limited nature), more often than not limited editions are nothing more than a change of dial, colour, hands, etc. Perhaps even as little as extra text of the dial, or even just an additional engraving. I'm not going to start pointing fingers and name names but this practice is quite prevalent, especially in the *ahem* high end of the market.
Then there's limited edition that's, well not really limited. 10,000 pieces is by no means limited.
So, how's a pleb like me going to get my hands on limited edition watches that are actually limited? The answer is quite simple, really.
For starters, avoid big name brands. There are plenty of boutique brands who does very limited runs, and are more often than not very reasonably priced. Then there are forum watches where a particular watch forum will enlist the help of a boutique brand to produce a watch collectively designed by forum members, often based on an existing case/movement combo. And of course, there's also the method where a brand can utilise the watch forum was a distribution/marketing/sales channel, offering a certain model only to the members of the forum. More often than not, the production runs of these watches tend to be quite low. Low 3 digits low. Sometimes even only in double digits.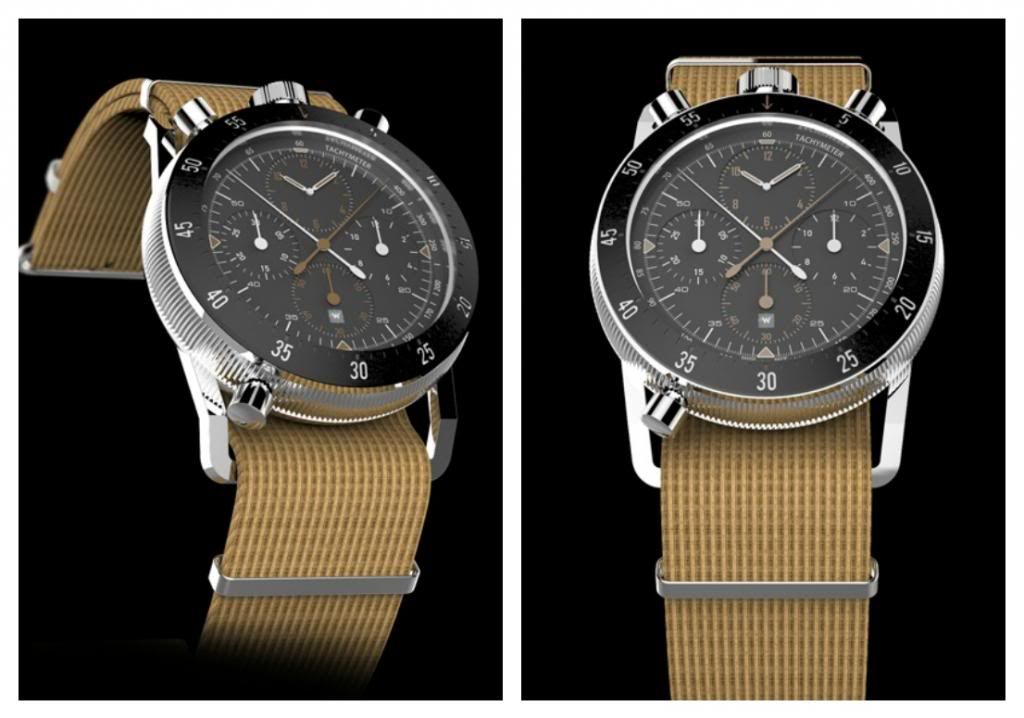 All this talk about limited edition is leading somewhere, and in case you haven't gauged from the erm, title, this is about the Challenger WatchUSeek Edition Rattrapante by TNT. I won't bore you with
the details
, but suffice to say that given the complications, the low production numbers (75 pieces) and the relatively low price, this might just be the watch bargain of the year. There is an interesting back story to this project, the beginnings of which stemmed from
Torsten Nagengast
, who has a knack of finding special movements lying around and then proceeding to case them up and sell them in limited runs (depending on how many movement he finds). He has produced numerous watch projects under various guises and this is one of his latest.
These movements were originally produced for a Russian watch brand (since folded) and he picked them up for a song. All the movements needed were a couple of parts which he was able to source from AROLA Alfred Rochat & Fils (the people that made the rattrapante module) and voila, you have a bunch of interesting working movements (we assume) that just need an interesting case design to really showcase the complication. And I think this particular case design, (bull head chrono with coin edge sides, fixed lugs to fit NATO style straps) is a winner. Sure, the design is not to everyone's liking. There's no date window, the main time display is shown on a subdial, fixed lugs so you can only fit NATO style straps, etc etc. But in reality, where else are you going to find such a distinctive and interesting watch for this kind of money for this limited number of pieces?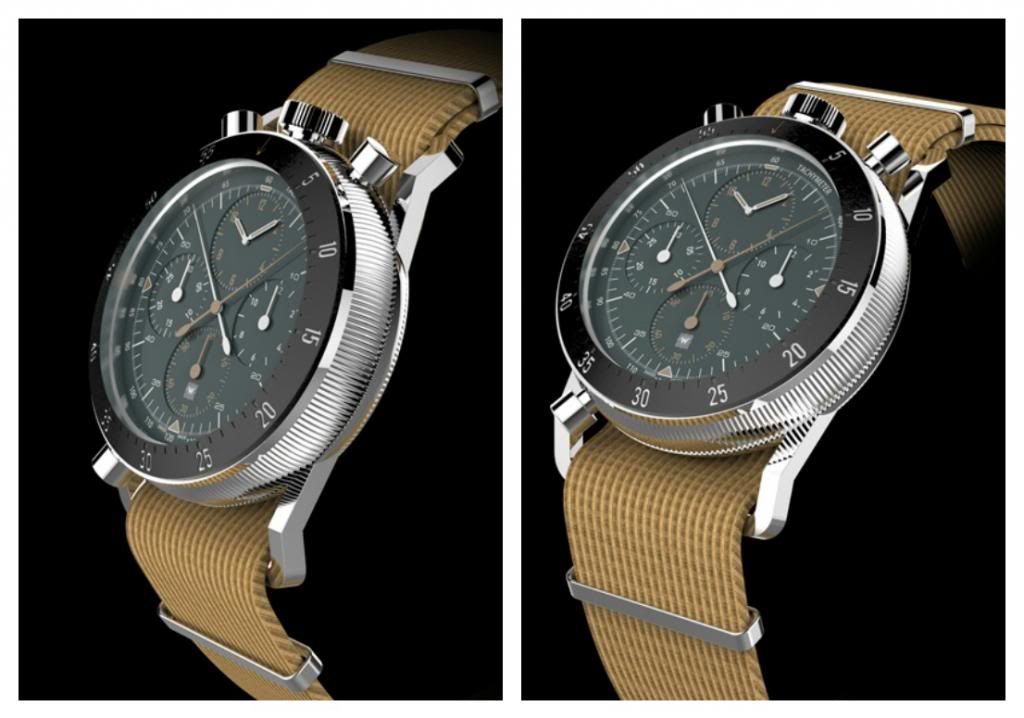 This watch is called the "Challenger" for a good reason. Torsten released a time only "Challenger" watch a few months prior, featuring the same case design with the crown at 12:00 and fixed lugs and limited to 99 pieces. So the Challenger rattrapante belongs to the same family line, and perhaps, if successful, we might see a further line extension sometime in the future?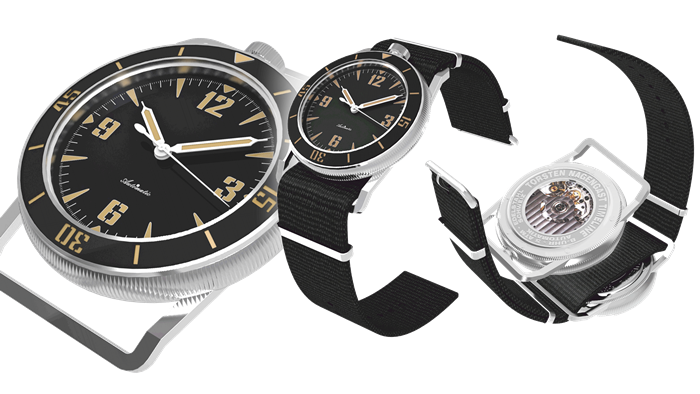 I for one am quite eager to see this project to fruition and I have on very good authority that at least two pieces will be heading down under, both to Sydney (maybe more. We'll find out). And of course, when that does happen we'll bring you an in-depth review of the watch. Let's hope everything goes smoothly and they can start delivering at their anticipated date of around January to February 2014.