Given the multitudes of literal elbowing in trying to get the most blog/instagram/twitter coverage going on for #Baselworld2015 we here at tarts thought we'd sit this one out, sift through the masses of releases and cherry pick for you, our dear readers what we feel were the best of the show. For worst of show, we won't be dignifying any of those releases with even a mention. Nup. They don't deserve it. Having said that, to be honest, coverage on all the various platforms interwebbing media was truly disappointing. The show isn't just about Rolex, Patek and Omega, as the coverage would have led you to believe. There are people out there who don't give a rat's about who's copying who when it comes to certain flight related watch styling nor do they care if you release the same thing in 10 different colours.
There are some brands out there doing things out of the box, offering interesting and unexpected designs and watchmaking know-how. And these largely goes unnoticed. Sad, really. For example, the new Fortis Rolf Sachs. Quirky fun watch. Not much coverage. A funky Calvin Klein direct read. Again, not much interest. (probably cuz of the brand...) If you have a look at the list of exhibitors you'll realise just how many brands gets next to no coverage. (I suppose there's kinda lack of interst on many of these brands, but still...)
Anyhoo, rant out of the way let's get going with our selection of what we think are the "best of" show. These are in no particular order. Ok, in order of what comes to mind.
Disclaimer: this whole series of posts on #Baselworld2015 wrap up is heavily subjective. They are also all purely based on images only since none of the Tarts team are able to be in Switzerland in person (lack of time, finance and generally all round good planning). Tarts is not compensated in any way, shape or form by any brands for featuring these watches and of course, we hope that this will change soon. HINT. HINT.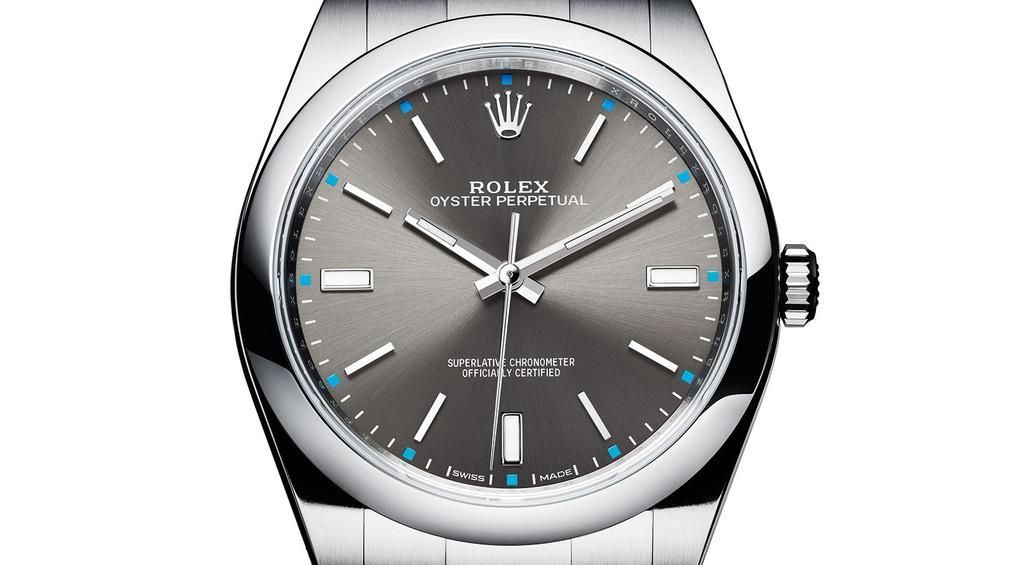 Let me put my foot in my mouth and start off with a Rolex. Normally, I'm quite "meh" when it comes to Rolex watches. It's like an LV bag or a Mercedes. Everyone has one and yet everyone wants one. Yes I'm in that group. I want a Rolex, a LV messenger bag and I really like the Merc GLA45, amongst others. No, the pick of the Rolex from this year isn't the Yachtmaster with the "special" rubber strap nor the Day-date with the fancy new movement. No, the pick of the Rolex is the base model, the one they used to call the Air-King (long live the King). It's now just the Oyster Perpetual.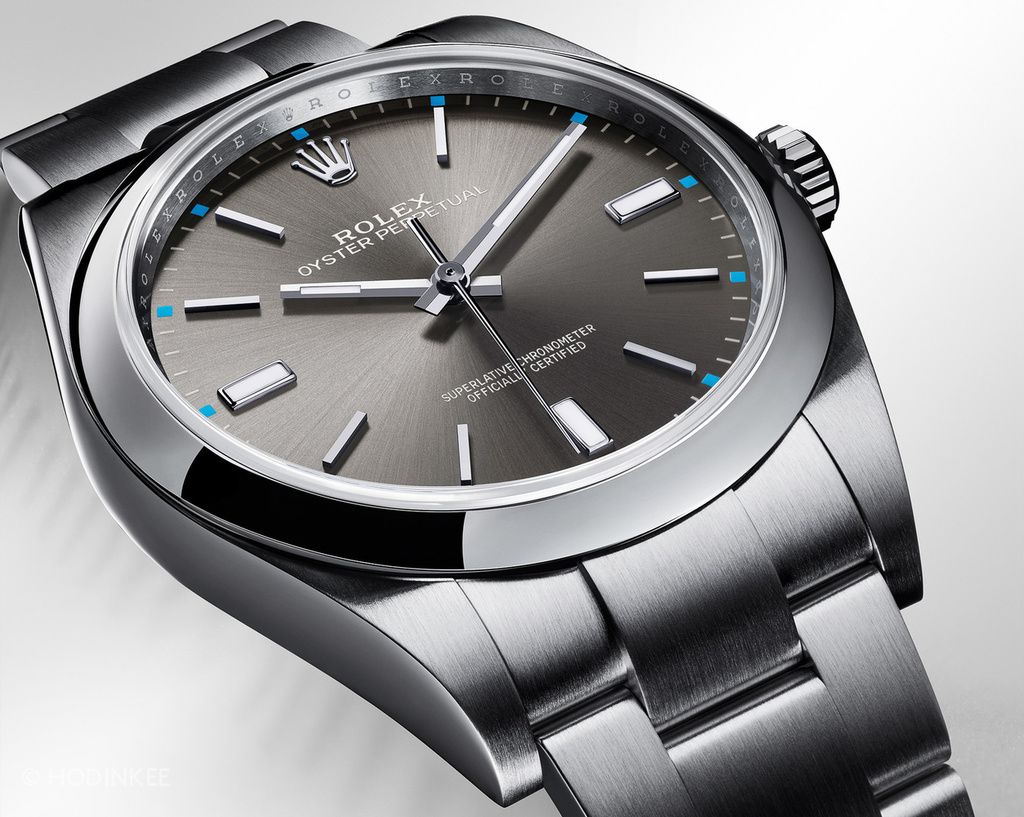 The Oyster Perpetual has always been a clean looking watch. The difference this year is that they've finally made one in my size- 39mm, in a gorgeous slate grey dial (for some unknown reason this colour tends to be used by many brands as a special limited edition colour, most often in combo with a white gold case). Dial is well balanced (no date) and overall proportion is spot on. So here's a simple, elegant watch, in steel with slate grey dial, on bracelet, with an in-house movement and unbeatable Rolex quality for CHF5,400. That's around $7k Aussie rubles. That is not bad at all! And Rolex will make a boatload of these as it's a bread and butter model, so I don't need to step on people to get one.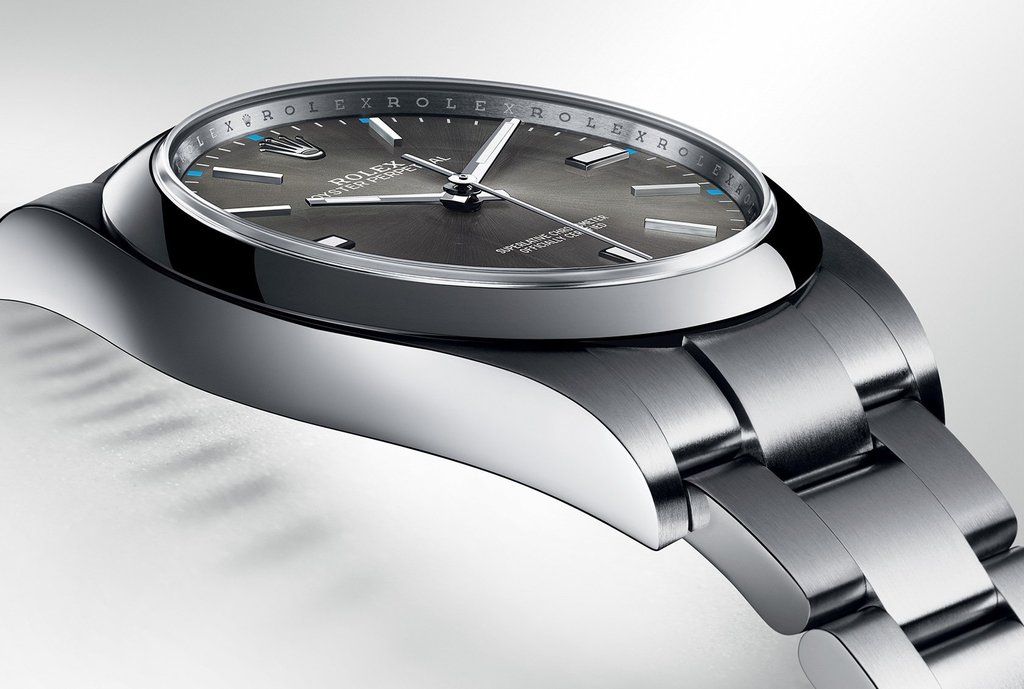 And the kicker? JUST 4 LINES OF TEXT ON THE WHOLE DIAL. (including the brand name, but excluding "swiss made").