We love black watches
Oh, yes we do
We love black watches
And we will be true.
When the watch isn't black
We're blue.
Oh, Black watches we love you. **
End flash back to my high school musical days. (Yes I was in high school musicals. What? I enjoy the performance arts...chicks dig guys who can bust a move and hold a tune... Really...)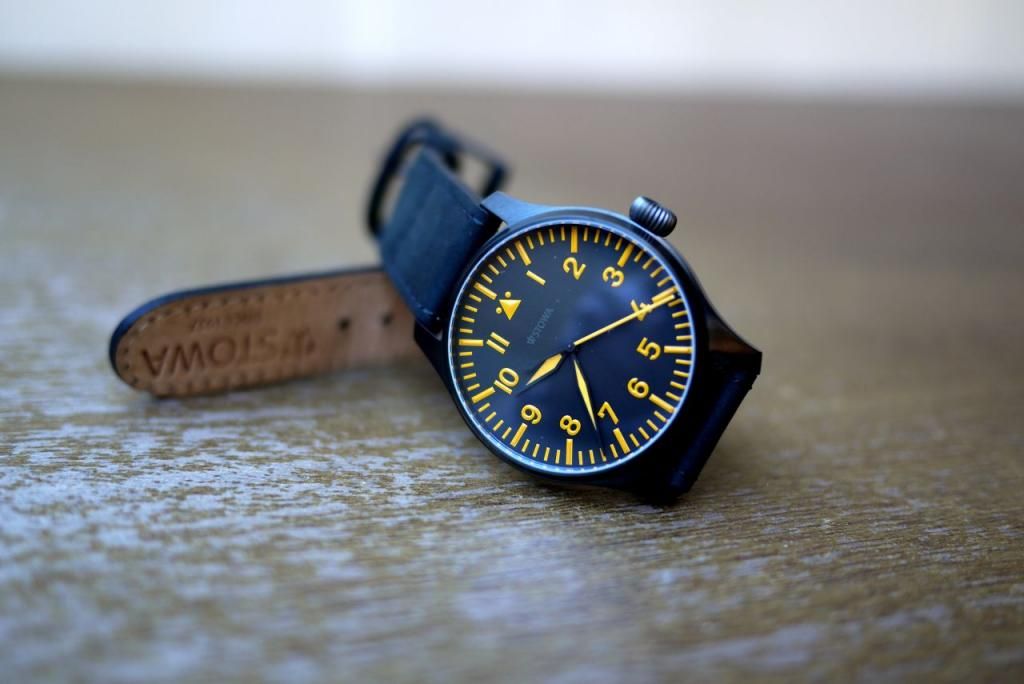 But there is SOMETHING about an all-black stealthy sinister looking matte black anything isn't there? Matte black cars turns heads. Matte black sneakers are always on trend. Coco Chanel also said something about the colour black. Black will always be the new black no matter what the advertising execs tries to tell you.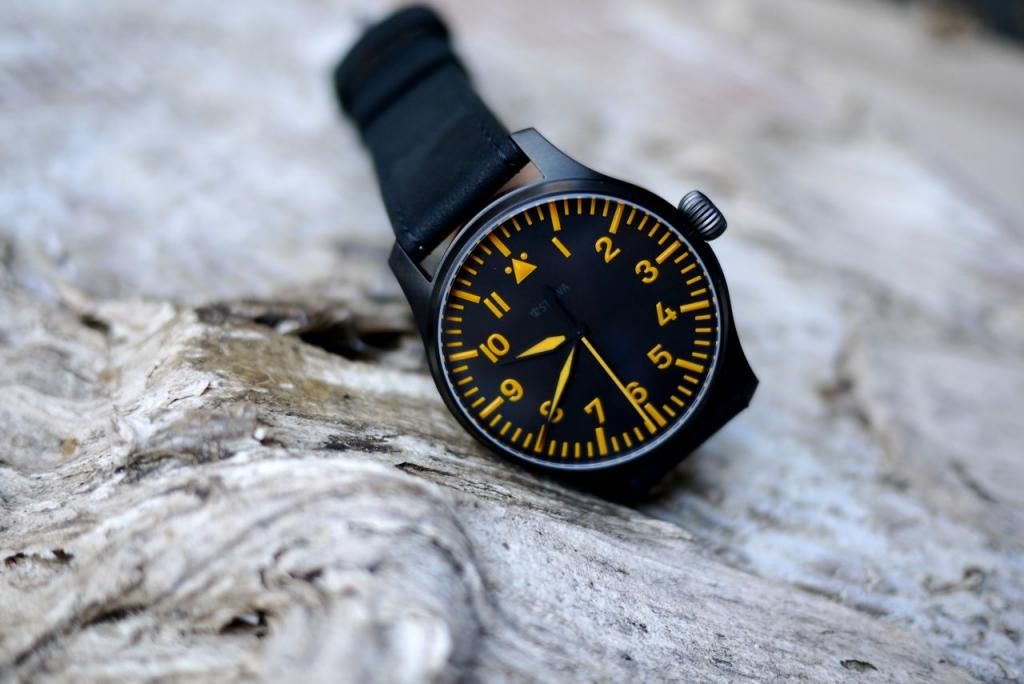 Especially a black watch named after one of the most delicious black-themed desserts- the Black Forest cake. Stowa will tell you a different "official" story about some forest close to their home but we know the truth .
It's the first time a DLC coated watch is offered by Stowa (we talked about this process
here
) and it's a limited edition of only 200 pieces worldwide. It is based on an existing model but modernized and made "better" by being all black (with the movement given the same treatment) and a splash of bright orange to give it that extra pizzazz (and to make time telling easier). Tongue-in-cheek aside we really do like the black/orange colorway (to steal a sneaker term).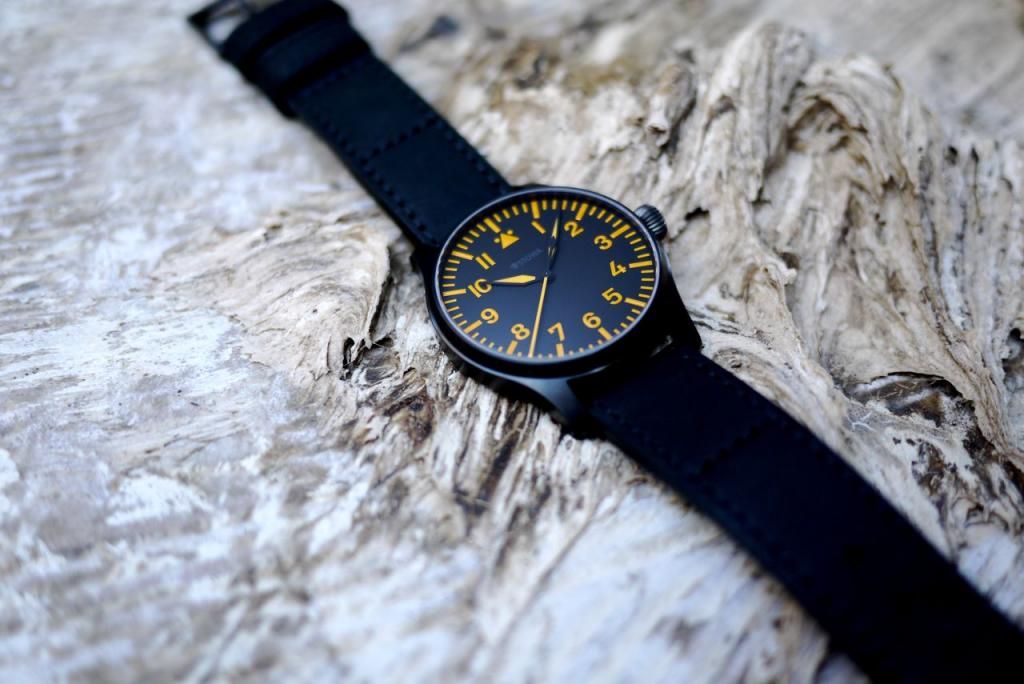 Stowa watches are produced under the guidance of watchmaker Jorg Schauer, and the case work is flawless. Really. At this price point (around 800 Euro. less VAT if you're outside Europe) there is no better case. Shame I can't say the same about the movement. The original plan was to make the eta 2801-2, essentially a 2824 minus the rotor, to be fully black with bright orange branding on it, but technical difficulties put that idea to bed. Personally I felt that if an all-black movement wasn't going to happen, I'd much rather they covered it up and offered a special case back.
Having said that, the movement minus rotor meant less height and I was pleasantly surprised at just how thin the whole watch is. Dress watch thin. Not stupidly thin like a
Piaget Altiplano
but thin enough for everyday wear. It won't intrude and won't present itself to being caught on door frames and cuffs.
The dial is very clean, the logo is only really visible at certain angles under certain lighting. Everything you need to tell the time and nothing you don't. Like, oh I dunno... Say... a paragraph on the dial saying how officially accurate this watch is... The strap is thick, soft and comfortable. Nuff said. Overall the watch feels great, sits well on the wrist and it is very light.
I do feel that a classic pilot watch is a must in every collection. And because so many brands make this style of watches, you really are spoilt for choice at every price point. You could go authentic and buy one from the original manufactures of the pilot watch or if you're less picky, even fossil makes one.
So what about this Stowa Black Forest? It's not my first pick for a pilot watch. I'd go for something more historically correct in terms of aesthetics (for example, below right). But as a second? Most definitely. Problem is that this Black Forest edition 1 IS a limited edition of only 200 pieces and they're all sold out. (I was lucky enough to see and review this piece, thanks to the generosity of its owner). This piece COULD be the only one in Australia. But luckily, Stowa makes a wide range of flieger watches and they're quite reasonably priced. You can see the range
HERE
.
Here's the Black Forest next to its OG cousin. Photo courtesy of the owner
**By the way I plagiarised and butchered the lyrics to "Bye Bye Birdie" at the beginning of the post.