We briefly talked about NBA players and watch endorsements. Well, let us welcome the latest addition to the NBA league of Swiss Horlogerie brand ambassador/friend/connoisseur - Carmelo Anthony. The news came around the same time as AP releasing some news about their friend of the brand LeBron visting the factory at Le Brassus and the launch of the new LeBron James Limited Edition. (Although I'm sure we'll soon see the IWC Melo limited edition - maybe they can pacakge it with a pair of shoes, with the strap made from the same material as the shoes? Imagine hyperfused and flywire straps! Hmmm... Copyright on that idea! Same goes for LeBron.)
Carmelo Anthony joins IWC as a friend of the brand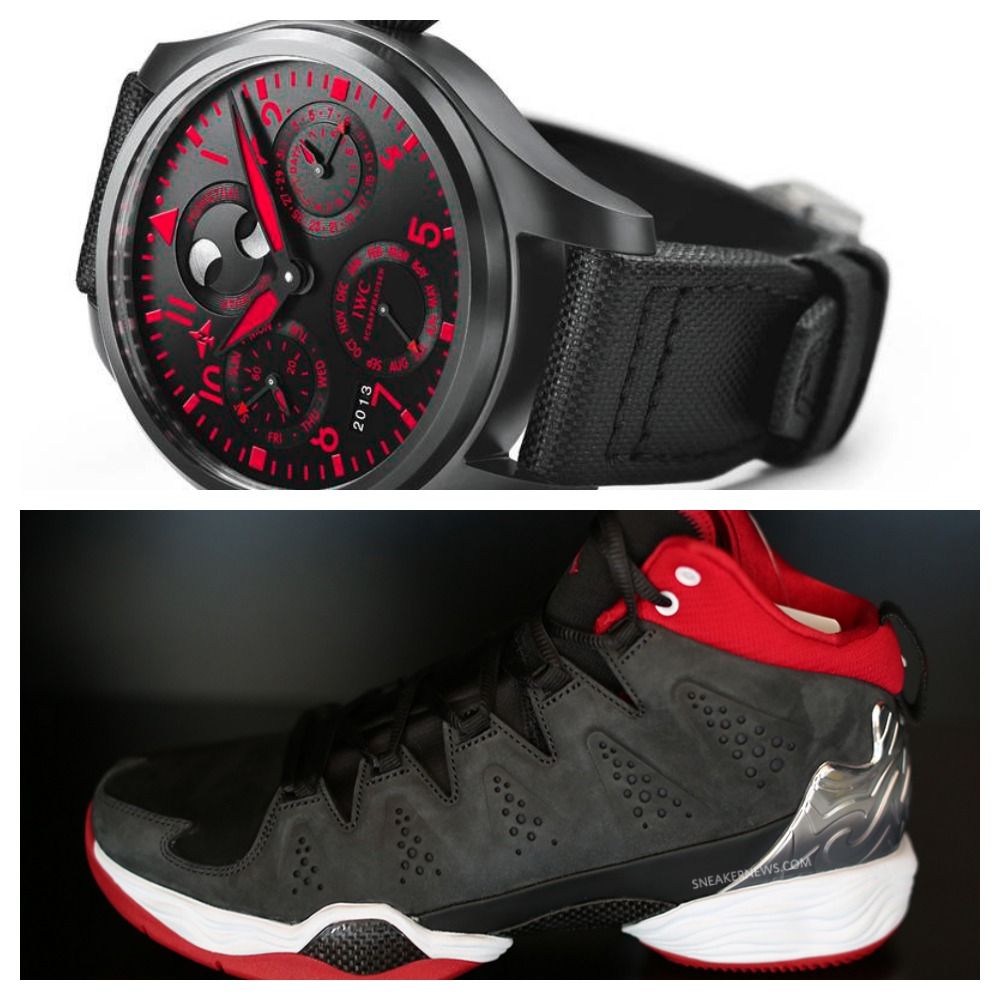 Jordan Melo M10 goes pretty well with the IWC Big Pilot Perpetual Calendar...
Is it a coincidence that the players getting their own watches also happen to be the ones with a signature shoe? LeBron is up to number 11 with Nike, and Carmelo up to number 10 with Jordan. (Incidentally, Hublot ambassador, the Black Mumba himself Kobe Bryant also made news recently about him presenting HIS watch to a few lucky owners in Abu Dhabi. He's up to number 9 on his shoes with Nike. Yes, only 9 generations as he was with Adidas before that)
Nike Kobe 8 Black Mumba goes perfectly with the Hublot
The AP Royal Oak Offshore Lebron Edition. Limited, no doubt.
Makes me wonder when/which Swiss watch brand will pick up CP3 as an ambassador? he's up to shoe number 7 with Jordan... Bit of a shame that high end Swiss watches wasn't in vogue when Michael Jordan was at his peak. Rose is only up to shoe number 4 but he has plenty of potential...
But going off the prices of these watches, (AP, Hublot, IWC...) I think I'll stick to the shoes...