So I thought I'd open up the LeJour to see the Valjoux 7734 movement within. It's not the prettiest movement - far from it. but there's something quite honest about it. it's not pretending to be something it's not. Just an honest, workhorse of a movement that endeavours to provide relatively reliable timekeeping for many many years. It is surprisingly refreshing to see something like this after we've been spoilt by the glamourous sapphire crystal case back, bevelled edges, geneva stripes and blued screws. It's the basic white tee and jeans of movements.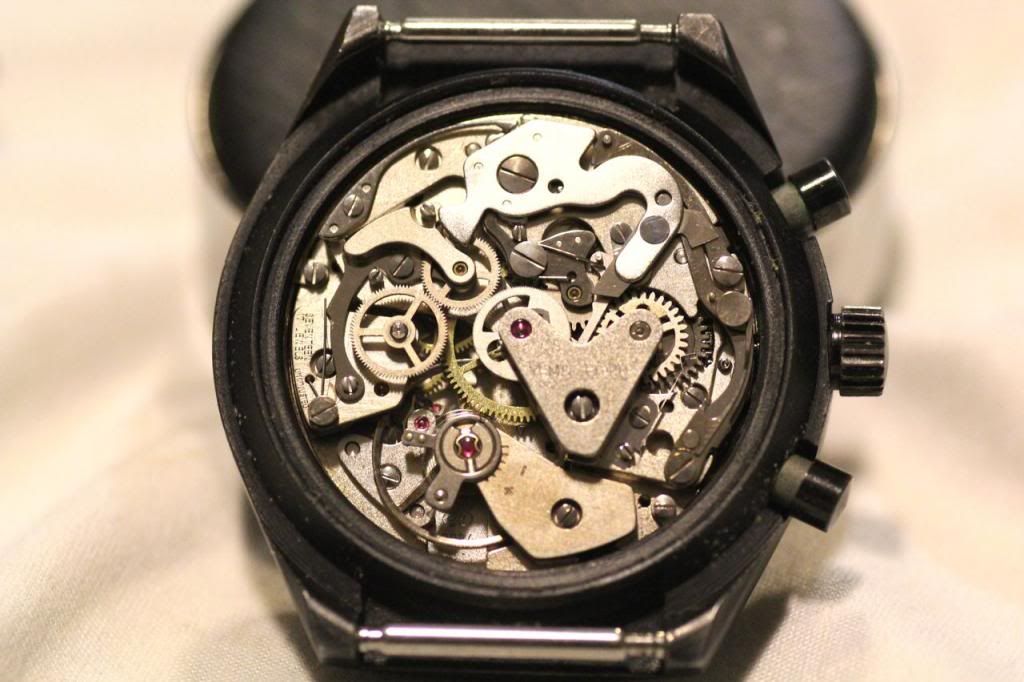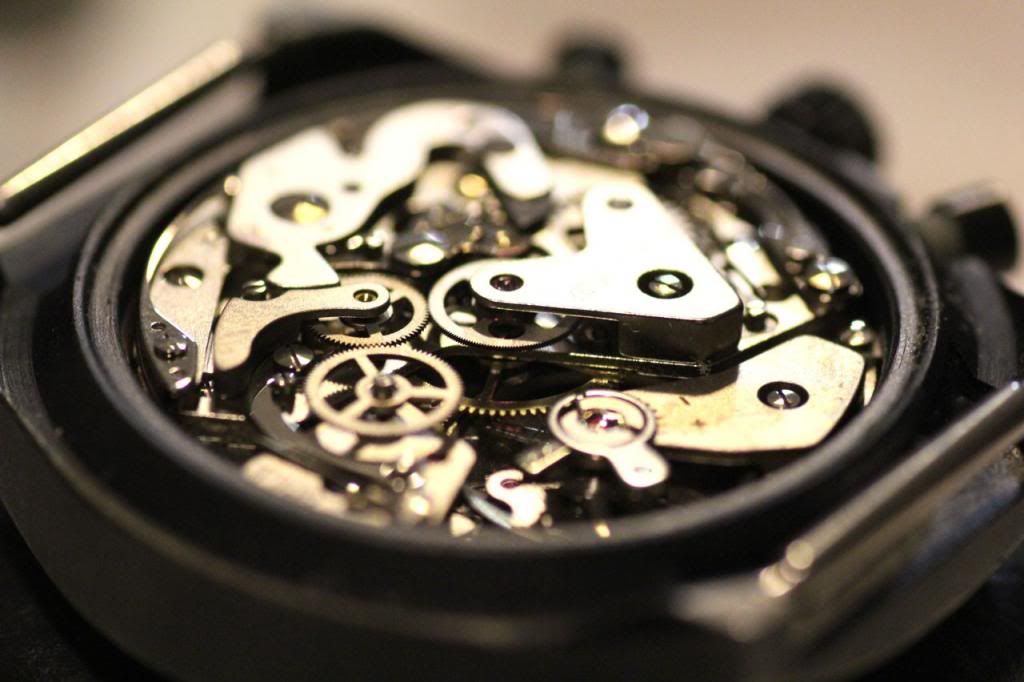 The watch has been on rotation for the past 2 years. You can see the first post
here
. Opening the watch up wasn't my intention. I'd just wanted to change the strap but thought I might as well have a look at the movement while I was at it. I haven't worn this watch all that much, but I do still like it as much as the day I first acquired it. It has a certain charm and warmth that always brings a smile to my face when I see it. I still haven't bothered with checking its accuracy. To be honest there are only 2 hands so it's not like I'll notice any deviation (unless it's something like a minute a day).
Thanks to the shortish lugs the watch wears quite well on my wrist. It is tall, but not unmanageable. Having swapped it onto regular straps it is actually very comfortable.
I'm happy to report that in the two years under my care the watch has remained more or less in the same condition. The case back seal looks to have seen better days when I opened the watch up. I might get around to having the glass and back seal replaced one of these days, but that would be more to keep the dust out than making the watch water resistant. Other than that it was just a good excuse for me to practice my macro photography skills...