TW Steel opened its first Australian boutique in the Strand Arcade, Sydney in late October and we caught up with Jordy Cobelens, CEO of TW Watches at the launch.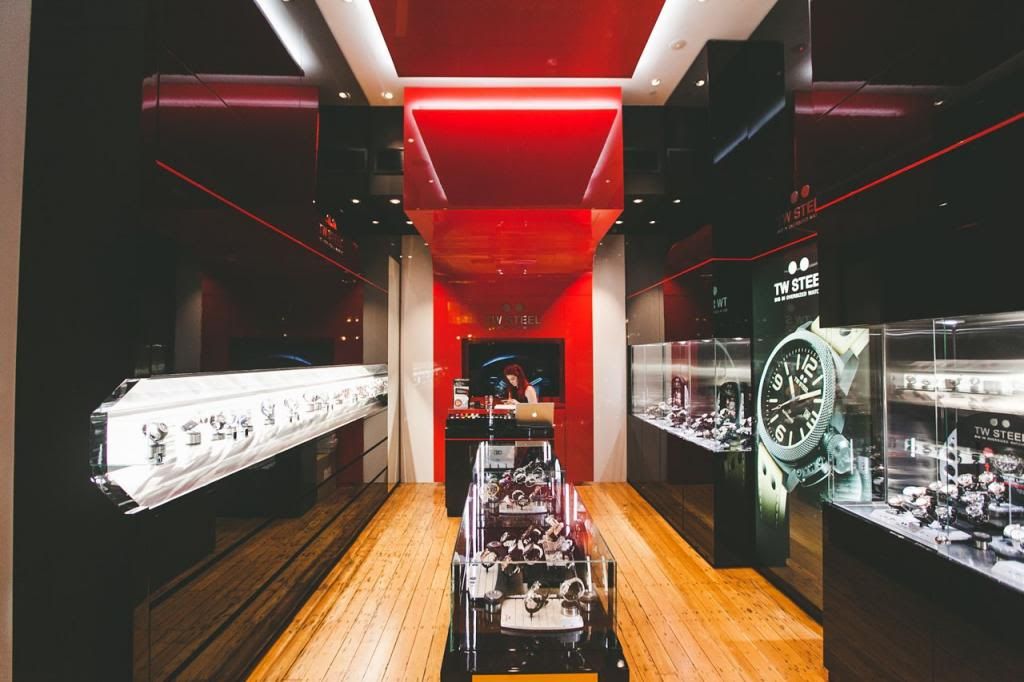 The first TW Steel boutique in Australia- inside the Strand Arcade, Sydney
The Sydney Tarts: Is this your first trip down under?
Jordy Cobelens: "No, I've visited Australia many times. I'm usually here on business at least a couple of times a year. We have a regional HQ in Sydney as we manage the territory directly so we put a lot of focus into the region which means regular visits!"
TST: TW Steel has had extraordinary growth and recognition in such a short time. We all know it is extremely difficult to build a brand from scratch. What would you say are some of the contributing key factors?
JC: "Key factors in our success can easily be attributed to offering an affordable, yet extremely stylish and appealing timepiece. There's no doubt we stood out when we first launched but we've stood the test of time also and evolved our collections and continued to grow our brand. The biggest challenge in starting a brand from scratch is that you really have no history, no credibility. You have to go out and sell your product and that takes a lot of hard work. We started off selling a product but the happy by-product of that is that we then created the TW Steel brand – and that's something that consumers can really relate to now as they know we're about making bold statements and being 'Big in Oversized Watches."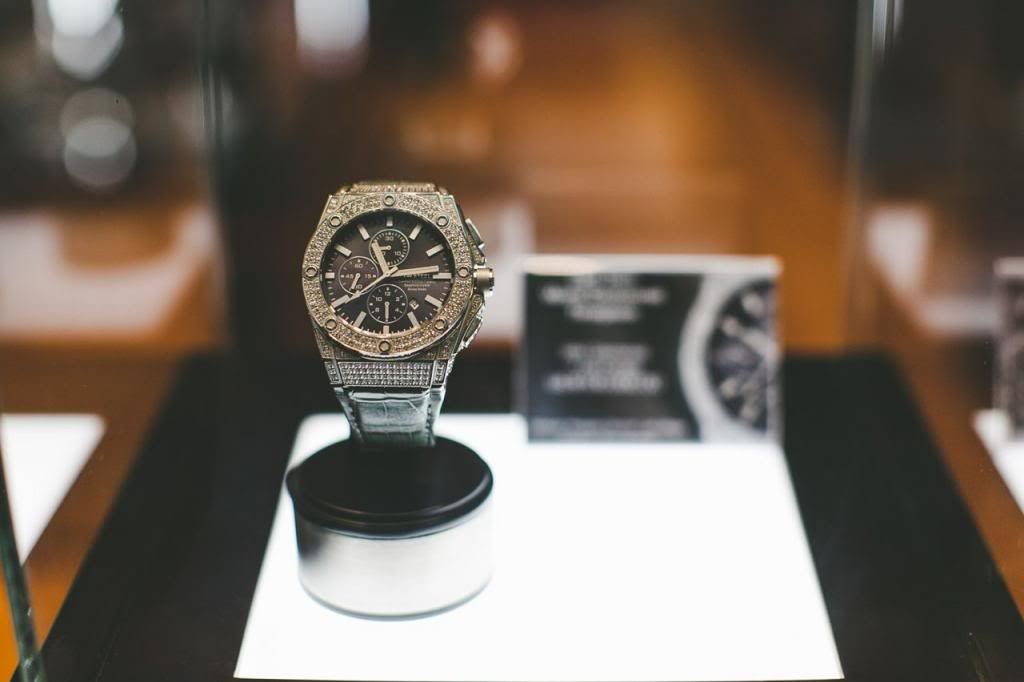 The CEO Tech World Centennial- a piece unique created to celebrate TW Steel's presence in 100 countries. Featuring over 400 diamonds and powered by Valjoux 7750 movement. It's yours for the lowest possible 6 figures.
TST: This is a tough question but it must be asked – some TW Steel watches can be said to mimic the style of other brands with a longer history. What are your thoughts on this?
JC: "I think you're simply referring to the fact that we've sometimes taken existing watch styles and tailored them for the oversized market, therefore offering an innovative and fresh take on classic watch designs."
TST: It's true that there are only so many ways to design a watch so overlaps in styles are bound to happen. However, is the direction going forward to create something more uniquely TW Steel?
JC: " I believe all our watches are uniquely TW Steel so I don't think that's something we have to spend too much time on. We're always looking to create new concepts while evolving our most successful collections to keep them appealing. We have some dynamic new pieces coming out in 2014 that will present to consumers another twist on oversized watches so we're excited to see those launch."
From right: Jordy Cobelens, Dougal Smith, Mick Doohan and Cameron Moses
TST: The brand is all about being big in size. However, should watch sizes trend towards smaller diameters, will you move with the times and downsize or do you see 45-50mm sizes staying on?
JC: "I get asked this question so many times. My answer remains the same. There have always been small watches. They never go out of style. Oversized watches have also proved to be mainstays with many brands offering particular sizes as part of their collections. Our DNA is in oversized, we simply saw a gap in the market for offering affordable, yet luxurious and appealing oversized pieces. We do adapt ourselves to market needs while holding true to our design values and we've introduced a 40mm Canteen bracelet collection and the likes of a slimmer case Pilot."
TST: Why would someone choose TW Steel over a similarly priced Seiko or Citizen watch? Or even something from the fashion houses, say Kenneth Cole or Hugo Boss?
JC: "They would buy a TW Steel because they'd want to make a statement with their timepiece, it's as much about their lifestyle as it is their need for a watch. A TW Steel gets you noticed! They would also appreciate that for their money they're purchasing a timepiece that reflects exceptional styling and build quality.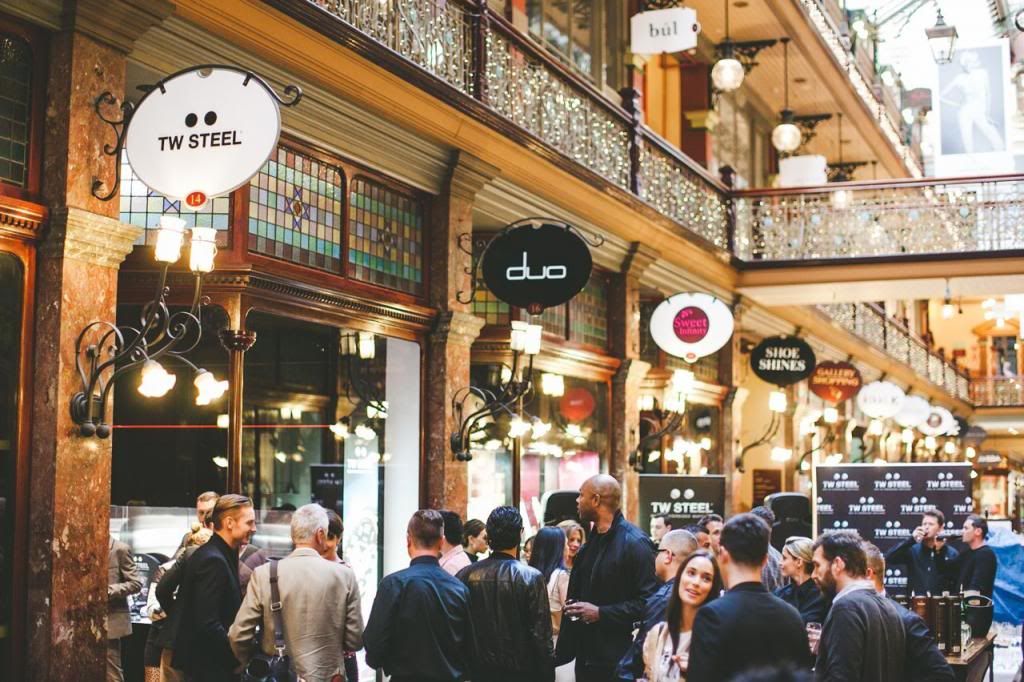 TST: Any plans on introducing customization on the TW Steel range?
JC: "There are no immediate plans but at a more basic level we do have an impressive range of straps that can be switched out to change the look and feel of certain models within the collection. We know, for example, this design trend has been strong in Australia so we take note and make sure we keep the market happy."
TST: Where do you see TW Steel in 10 years time?
JC: "I believe we'll be firmly part of the established watch brands, and no longer the up-and-coming brand. That said, we'll continue to do things our way and not be afraid to take chances and to stand out. You'll also see a lot more TW Steel boutique stores, that process has already started and the next few years will see further investment globally to cement our brand footprint. We're building a lifestyle brand and that's a truly exciting process. Included in that is the tie between TW Steel and my other company, Steel Entertainment Group, a leading DJ event and artist management company, and the official entertainment arm of TW Steel."
(All images provided by TW Steel Australia)