Born in Fleurier, Switzerland, Edouard Bovet (1797–1849) was the son of the watchmaker Jean- Frédéric Bovet. He One of five brothers and a sister, he studied art with his father. In 1814, as a consequence of his stance against Neuchâtel's return to Prussian rule after the fall of Napoleon, he left, with his brothers Frédéric and Alphonse, for London to study watchmaking
After studying in London for a few years, his employer Magniac sent him to what was then Canton, China, in 1818. Almost as soon as he arrived he was able to sell four watches for the equivalent of USD 1 million in 2008 currency.
Clearly he took to living in the port city; in 1822 he founded, with Alphonse and Frédéric (still in London) and Gustave, who was a watchmaker in Fleurier, a company for the express purpose of selling timepieces to the Chinese market. The company was based in London and production soon transferred back to Fleurier.
Five changes of ownership after its birth, the current manifestation of Bovet is quite a different beast, but the occasional appearance of an early Bovet timepiece at auction is always a good reminder both of the history of the brand, and the fact that 'the Chinese market' is not a new one, horologically speaking.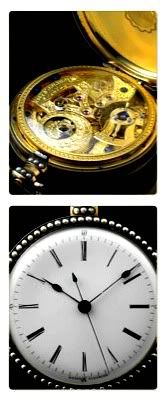 Photos from Antiquorum
Coming up at Antiquorum's "Important Modern & Vintage Timepieces" auction on Tuesday June 12, 2012 in New York is one of Bovet's beautiful pocket watches made for the Chinese market, from circa 1870. "The Elephant and the Snake", contains an intricate and gloriously colourful enamel painting attributed to P.-Amédée Champod (1834-1913) who specialised in hunting scenes and was awarded a silver medal at the Paris Exhibition of 1900. The pocket watch is 62mm, gilt brass with painted on enamel back, pearl-set bezel, pendant and bow. The dial is white enamel with Roman numerals and Arabic numerals at each 15-minute marker. The hands are blued steel. The movement is described as "M. 54 mm, fully engraved gilt Chinese caliber, free-standing barrel, Jacot duplex escapement, three-arm steel balance with gold screws, blued steel fl at balance spring, index regulator" and both the case and movement are signed 'Bovet' in Chinese characters, with the movement signed Bovet Fleurier.
Oh and yes, it has its key.
Estimate: 20,000 USD - 30,000 USD.

Happy bidding.
[AP]